Top 5 Questions to Ask Before Hiring an HVAC Technician
Do you need to hire an HVAC company or technician? If so, make sure you ask these five questions first. Asking these questions will help ensure you hire the right person for the job and avoid any potential problems down the road. Hiring an experienced and professional HVAC company is very important to ensure your heating and cooling are working correctly for years to come.
What type of training and experience do you have in HVAC repair and maintenance?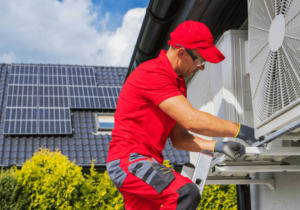 Having an experienced, qualified HVAC technician to handle any repair or maintenance job is essential for a successful outcome. Before bringing on anyone for the task, it is important to ask what kind of training and experience the technician has in HVAC repair and maintenance. Knowing the specific trade qualifications and years of hands-on practice that a technician has helps to ensure that the job is handled with expertise and efficiency. Furthermore, finding out whether any continuing education or certifications are involved in their background can go a long way towards verifying their skills when it comes to tackling complex heating and cooling projects.
What type of HVAC systems do you know how to work on?
Before you bring in an HVAC technician, it's important to assess their knowledge and ensure they can work on the type of system being installed or maintained. Ask any prospective HVAC tech what types of systems they are familiar with and experienced in working on – this could include gas furnaces, heat pumps, boilers, and more. Knowing what kind of experience a technician has will help to ensure that the job is done correctly and efficiently by someone who is knowledgeable about your exact system. In some cases, a technician with less experience but proficiency with your specific system may prove more valuable than a tech with extensive expertise but limited experience with your system. Asking this question will give you insight into the technician's abilities before you hire them for the job.
Do you have any experience working on my specific type of HVAC system?
When it comes to finding the right technician for your HVAC system, one of the most important things to consider is their experience and expertise. With years of working on varying systems, a technician with the right skills can make all the difference when it comes to reliable service. An experienced technician will understand your exact needs and be able to provide valuable insight into how best to tackle any underlying issues. It is essential that you ask about a potential technician's experience with your type of system as this will tell you if they are familiar with its parts and processes. Furthermore, question them on their certifications and qualifications related to the HVAC system in order ensure you are hiring a highly trained professional who can get the job done correctly.
What would you do to diagnose and fix the problem with my HVAC system?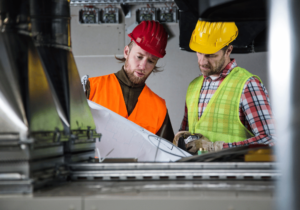 When it comes to diagnosing and fixing your HVAC system, finding the right technician is essential. Knowing what questions to ask before you hire them can help narrow down potential candidates and ensure that the job is done right. Before making any hiring decisions, it's a good idea to ask an HVAC technician about their experience, certifications, methods, customer references, and customer satisfaction guarantees to get an accurate picture of who they are and what they can do for you. With a few knowledgeable questions and background research, you can make sure that the work on your HVAC system is completed correctly and professionally by an experienced professional you trust.
How much will it cost to fix the problem with my HVAC system?
It is understandable for homeowners to be concerned about the cost of fixing their HVAC system. When it comes to an HVAC problem, the cost can vary widely depending on what needs to be done and how comprehensive a technician's repair is. Before hiring an HVAC technician, it's recommended to ask them how much they estimate the repair project will cost so that there are no surprises after the job is complete. Don't forget to factor in any additional costs such as parts or materials that may need to be purchased and if there is extra work required after the initial fix. Make sure you get a clear breakdown of all the fees associated with your repair job so you know exactly what to expect!
When your HVAC system breaks down, you want to be sure that you're hiring a qualified technician who can properly diagnose and repair the problem.
Related
Related